Mila d'Opiz Vegan Green Caviar
Mila d'Opiz Vegan Green Caviar. Discover a new superfood and beauty secret! It is made entirely of plants and belongs to the Caulerpa family of the algae.
Mila d'Opiz Vegan Green Caviar
The story behind Mila d'Opiz Vegan Green Caviar …
A new superfood and beauty secret is to be discovered. It comes from the Japanese Okinawa Islands and is called "green caviar" or "sea grape". It is made entirely from plants and belongs to the Caulerpa genus of algae, which has one of the highest nutrient densities of all.
Mila d'Opiz Vegan Green Caviar combines Green caviar with the right super ingredients, has not only health benefits, but also groundbreaking anti-aging properties for our skin. The Caulerpa algae enable sensational improvements in anti-aging care solutions.
Also known as "green caviar" or "sea grapes", these fascinating aquatic plants can absorb valuable nutrients such as amino acids, minerals, micronutrients, vitamins, polyphenols and flavonoids from the salt water and – compared to land plants – can store these compounds in a concentration which is up to 1000 times higher.
It has been established that green caviar applied to the skin can in fact promote important collagen synthesis processes.
The agent in the green caviar not only provides the skin with a lot of moisture, but also helps to reactivate the natural structures and processes. The minerals and micronutrients that live in the caviar nourish and nourish your skin as a whole.
People in Okinawa have a special intuition to identify organisms with health benefits and take advantage of the effectiveness of the green caviar.
They live a long time – which is why Okinawa deserves the name 'De' Island of the Centenarians "!
The most important natural ingredients
Lakesis
Lakesis is an oil obtained by supercritical CO2 extraction on crystallized resin droplets that collect on the Pistacia lentiscus tree, native to the island of Chios in Greece. The tree juice creates droplets when it falls to the ground. Agree this droplets solidify, they are crystallized and are called "crystal tears". The oil extracted from these crystals is called LAKESIS, after a Greek legend about the fate of the tree.
The lakesis gives the dermis a new density, creating the skin look plumper and lifted and redefine the contours of the face.
Lakesis accelerates the cellular detoxification process, reactivates cell activity and supports densification of the dermal matrix.
Lakesis tightens the skin, making it look younger, and the skin becomes denser and firmer.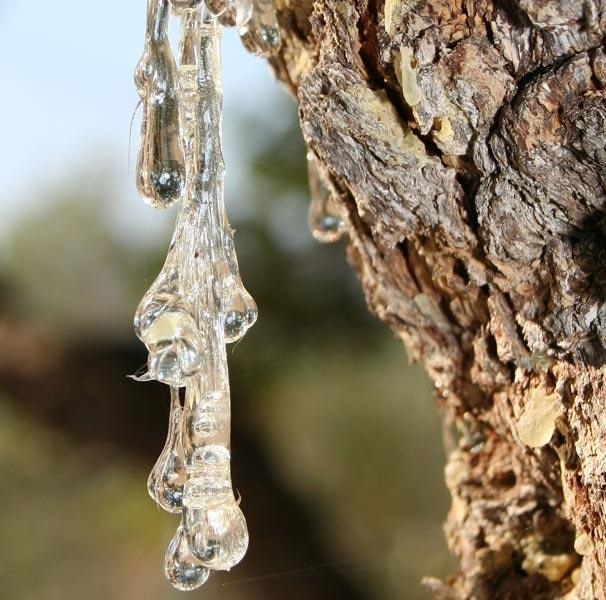 Microcitrus australasica fruit extract (lime pearl)
Lime Pearl (Microcitrus Australasica) comes from a small tree native to the subtropical rainforests of North East New South Wales and South East Queensland, Australia: the caviar lime tree (Microcitrus australasica).
It produces lush green to dark purple / black, cylindrical fruit, also known as finger lime. They are 30 to 120 mm large, 10 to 15 mm wide and contain nice small capsules the size of caviar. Lime Pearl, like most varieties citrus plant, contains various fruit acids, such as citric acid, vitamins, minerals, amino acids and antioxidants. It is a natural peeling, extracted from the Caviar lime from Australia, an impressive citrus fruit with small capsules the size of caviar. As a new source of valuable AHA acids, it works through a new biological mechanism stimulating the keratinocyte transmembrane channels, accelerating the skin regeneration process and avoiding the collection of dead cells on the skin surface.
Lime pearls provide a soft skin peel after 30 minutes.
They improve the appearance of the skin, as well as the feel and texture, without causing irritation. Producing an even and youthful complexion.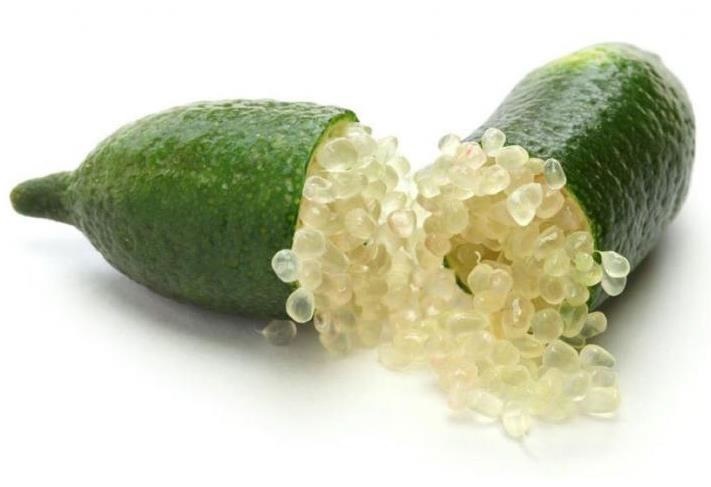 Caulerpa lentillifera extract (green caviar)
Green caviar, also known as sea grape, comes from the Japanese Okinawa Islands.
The Caulerpa algae have one of the highest plant density densities. The green caviar is able to promote important collagen synthesis processes. The agent in the green caviar doesn't just take care of it skin with a lot of moisture, but also helps to reactivate hair natural structures and processes. The minerals and micronutrients care and care for your skin as a whole.
Magnolia Extract
The magnolia is an important plant in Chinese medicine.
It reduces facial redness, combats aging, even in the eyes, as well as firming and moisturizing the skin.
Sunflower oil
Sunflower oil helps regenerate the cells and even prevents excessive sebum production; the oil can also be used as an anti-aging agent, thanks to its vitamin E content and provides a long-lasting increase in the elasticity of the skin. Sunflower oil also has a soothing and moisturizing effect on your skin.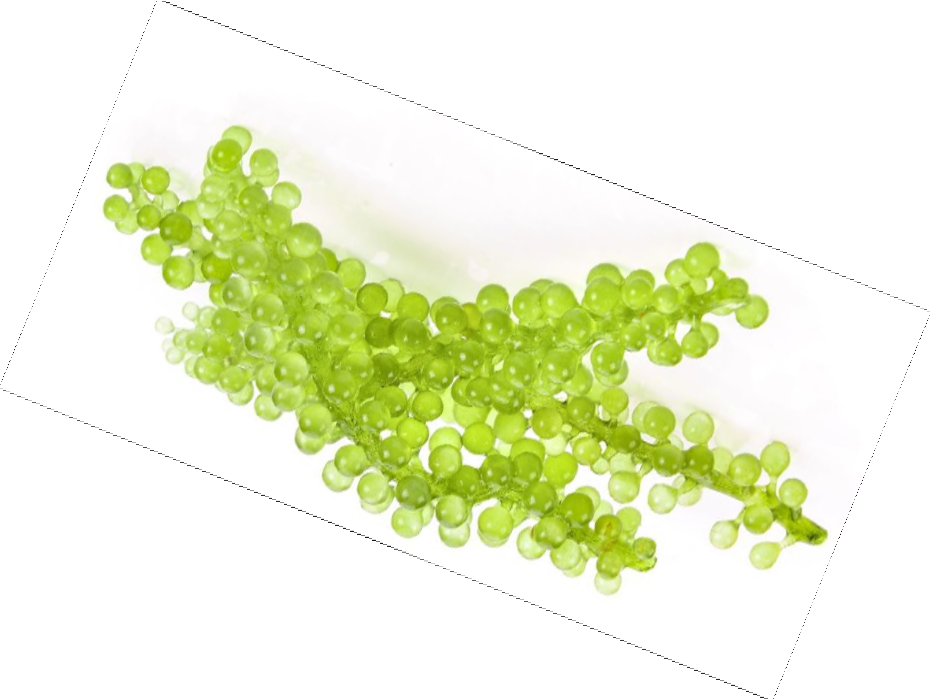 Sesame oil
Sesame oil is one of the most valuable oils because the grains used for its production are still harvested by hand. For 300 liters of sesame oil you need about a ton of sesame seeds. It comes from the sesame plant, an herbaceous annual plant native to India, China, Egypt, Mexico and Sudan. sesame oil can keep the skin very soft and supple and slow down skin aging by effectively stimulating cells. Sesame oil prevents dryness in the epidermis and contributes to firm and elastic tissue.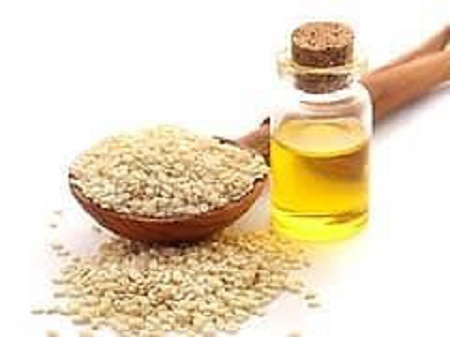 Cupuacu butter
Cupuacu grows in the Amazon rainforest and is native to Colombia. Wild-growing trees can reach 20 m in height, while cultivated examples can reach up to 8 m. A mature tree produces 20-30 fruits. Cupuacu butter is extracted from the bean-like seeds of the fruits using presses. The seeds, which contain up to 50% fat, are very valuable to the cosmetics industry because of their high phytosterol and vitamin E content, as well as their pleasant aroma. Cupua butter makes the skin incredibly elastic and adds moisture. It provides up to 240% more moisture and therefore slows evaporation on the skin. In the Cupuacu butter, there are valuable ingredients such as vitamins A, E and C, natural B vitamins, calcium and iron. It also has an antibacterial effect and is therefore good for it acne patients.
Coconut oil
The oil extracted from coconuts is rich in valuable ingredients that can largely be attributed to the ocean.
Most palm trees grow very close to the coast and absorb salt water through their roots, which provides them with important minerals such as zinc, iron, calcium and magnesium.
In addition, Cocos nucifera oil contains vitamins B, C and E, essential fatty acids, as well as amino acids and micronutrients.
All these ingredients contribute to Cocos nucifera's intensely moisturizing and caring effect. That is not all.
Cocos nucifera oil is also anti-microbial, anti-inflammatory and prevents infection, making it an ideal anti-aging agent (protects against skin aging).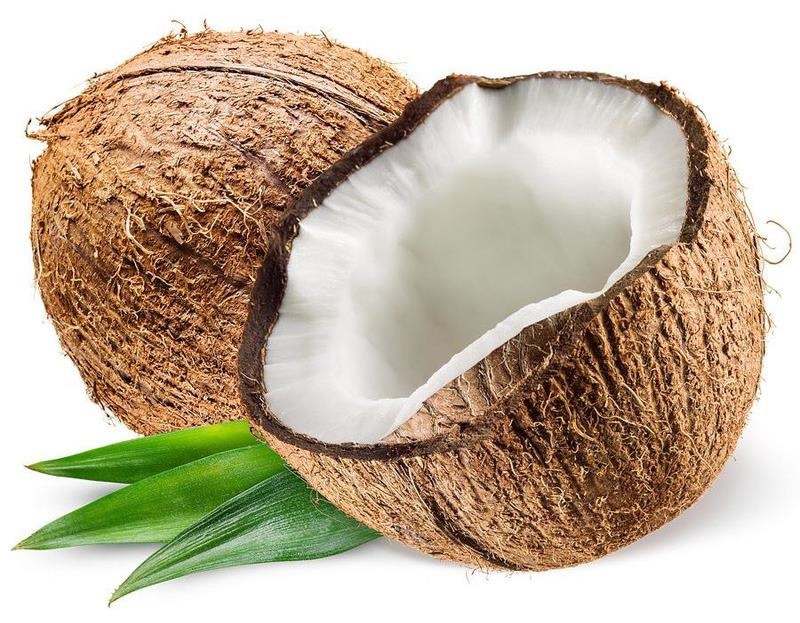 Jojoba shrub
Jojoba seed oil is obtained from approx. 1 cm large brown seed of a woody, evergreen shrub native to the American Sonoran Desert.
Jojoba oil is chemically a liquid wax. It creates a smooth lipid film on the skin without choking. It can also penetrate the calloused skin and therefore soften it from the inside and give it more elasticity. It breaks slowly on the skin and therefore offers long-term protection against drought without feeling greasy. Jojoba oil is known for its deep moisturizing effect.
Shea butter
The shea tree grows in the Sub-Sahel zone of the West African Savanna. The shea butter, used in Mila d'Opiz Vegan Green Caviar, is removed from the fruit. The fruits contain about 50% fat and are therefore an important source of
skin care fats. Shea butter contains a particularly high amount vitamin E, provitamin A and allantoin, as well as physosterols. Across In the world, high-quality shea butter is widely used for both skin care and baby care products (eg UV protection, help against irritation).
Tamarind
Tamarind fruits are the fruits of the tamarind tree. They are 5 to 20 cm long, cinnamon to brown in color, round, slightly crooked and fragile.
Within the pulses, seeds are coated in a brown to black-red fruit pulp. The seeds have a very high
polysaccharide content and improve the elasticity of the skin and provide moisture and roughness. In addition to the obvious components of a fruit, water, fiber and carbohydrates, they have a significant iron, calcium, phosphorus, magnesium and vitamin D content.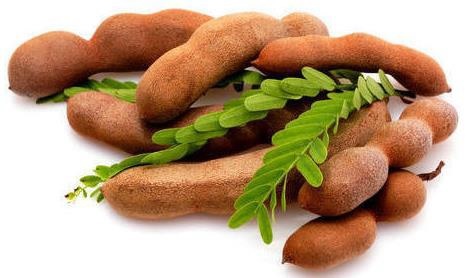 Avocado oil
The avocado tree, a laurel plant of the Lauranceae family originating from Mexico, can now also be found in Africa, Australia, California, Israel and Spain. There are now over 400 worldwide different types of plants. The fruit of the avocado tree is pear-shaped and weighs up to 1.5 kg. Avocado oil is rich in vitamins A, D and E and also contains a high unsaturated fat content. This combination of oleic acid acids, linoleic acids, palmitic acids, phytosterols, tocopherols, as well as the above vitamins, makes avocado oil a real secret weapon against skin problems.
Avocado oil relieves irritation and prevents inflammation, adds moisture and helps improve the absorption of active ingredients and nutrients through the skin through its natural emulsifiers.
Cuckoo flower
The cuckoo flower is a mustard flower and blooms from late April to mid-season. Can be used in nutrient-rich, moist fields. Distribution extends from Europe to the Arctic climate zone in North Asia and North America. The cuckoo flower was discovered in mid 20th century and is used in the cosmetics industry for balancing the oils in the skin. It regulates sebum production and prevents pores from becoming clogged. It moisturizes and smoothes the skin, leaving the skin looking fresh.
The gum arabic
The gum arabic tree, also known as the Acacia senegal or even sometimes the Senegalia senegal is a plant from the Senegalia genus in the mimosa shrub subfamily that falls within the wrist family. Gum arabic is extracted from the sap of these trees.
To obtain the sap, the tree bark is cut down movement. The escaping juice forms droplets with a diameter from 2-7 cm. This juice is collected and dried.
Usually a cut is made every other day that of the previous day. The gum arabic has extremely strong skin firming effects.
All this makes Mila d'Opiz Vegan Green Caviar unique.