Mila d'Opiz MEN
Mila d'Opiz MEN knows the need of men to look and feel good. The man emphasizes his natural appearance and feels good
Mila d'Opiz MEN
Mila d'Opiz MEN, Fresh energy for men's skin.
The male skin is thicker with a higher level of cell activity. Daily shaving is stressful for the skin. Energy is needed to combat this stress and therefore it is important to properly cleanse and care for the skin so that it is stimulated.
Men from Mila d'Opiz is the uncomplicated care for men, developed and tested by men. TREATmenT speaks the language of men. Mila d'Opiz knows the need of men to look good and feel good.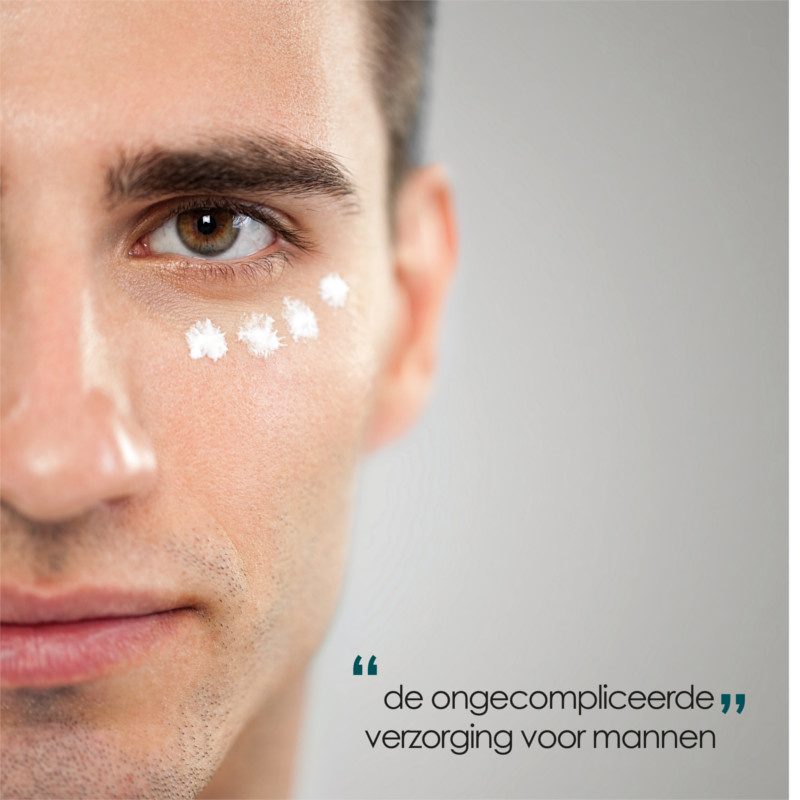 The new formulas from Mila d'Opiz Treatment with effective and stimulating active ingredients emphasize the man's natural appearance. This practical, modern and compact line is what the man's skin needs, a mild care for face and body.
The experts and scientific staff at Mila d'Opiz are full of ideas and developed these superior products. Active ingredients such as Aqua cacteen, Tiger grass, Grape seed oil etc. provide an energy boost, the man's skin is relaxed, rejuvenated and feels well cared for. Firming properties visibly improve the structure of the epidermis and provide the necessary vitamins. The natural collagen increases and ensures the correct moisture content.
CLEAN & CALM
Cleansing Foam is a mild foam that has been developed for daily cleansing of the skin. Cleans quickly, mildly and pore deep, without drying the skin. Also prepare the skin well for the next shave. The various components have a calming, hydrating, stimulate cell division and regeneration.
After Shave Gel is used to shave skin after to refresh and maintain the moisture balance. Is quickly absorbed by the skin and feels pleasantly cool. This mild anti-inflammatory care can be used every day, influences collagen stimulation and strengthens the skin. Aqua cactene soothes the skin and makes the skin insensitive to harmful UV radiation.
CARE
Energizing cream is a soft hydrating energizer, provides long-lasting energy and freshness . The active and soothing components help the skin to look good and fresh. The mature skin regains its elasticity, vitality and smoothness.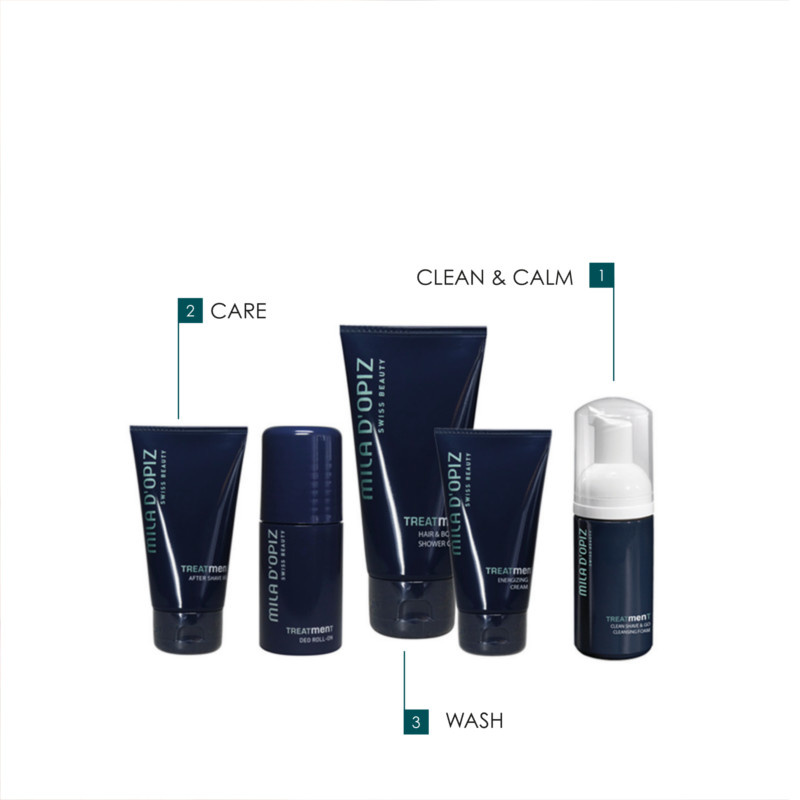 WASH
Hair & Body Shower Gel cleans intensively and vitalizes the hair and body. Suitable for every skin / hair type, even for the most sensitive skin. It gives a feeling of vital energy and stimulating freshness. The pleasant scent is masculine.
This Deodorant , from de serie Mila d'Opiz Treatment, will never let you down. It reduces perspiration but does not block it. Long-lasting effect, leaves no sticky feeling. The pleasant scent protects you all day.